To access profiles of individual members click the Member Profile button on the left.
To visit our extensive Photo Galleries click this image: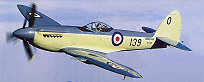 On 12 February 2010 the very last RN Artificer class took part in a final passing out parade at HMS Sultan, Gosport, and the title 'Artificer'
passed into history.

The title and rank of Artificer was introduced into the Royal Navy in 1868 to provide the navy with engineers who had the specialist, expert knowledge with which to run and supervise the maintenance of engine rooms and guns in a new age of ships without sails. Later in 1902, when Admiral Sir John Fisher ('Jacky' Fisher) became Second Sea Lord, longer, more specialist engineering training was brought in for Artificers and Engineer Officers to ensure that Jacky's inspirational fleet of new Dreadnoughts and submarines would always be efficiently run. Much later, Aircraft and Electronics Artificers were trained to keep pace with changes in the modern Royal Navy. Now, in keeping with the requirements of the modern Royal Navy, the Artificer rank has been abolished in favour of a new class of mechanic with the title 'Engineering Technician.' Training has been modified accordingly to be less skill-based and more 'on-the-job'. This will give better promotion opportunities for the navy's mechanics to become Petty Officer Engineering Technicians (POETS).
We, the retired and now 'old hand' Aircraft Artificers of the past, wish the Royal Navy and its future POETS the best of luck.