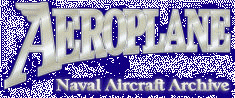 MISCELLANEOUS AIRCRAFT
From the April 2004 issue Back to Index
Supermarine 510 back together at Yeovilton
SUPERMARINE 510 W106, which in November 1950 became the first swept-wing jet both to land and to take off from an aircraft carrier, was reassembled for the first time in 15 years at the Fleet Air Arm Museum's Cobham storage hall at Yeovilton during January.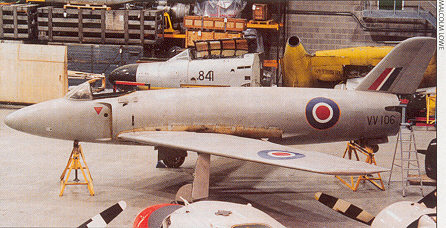 Completed in March 2000, the hall will open to the public on selected dates for the first time this year: May 29, July 25 and Friday September 17, the day before the Yeovilton Airshow. The reassembly of W106 became particularly poignant in early February, when former Supermarine test pilot Dave Morgan died after a short illness. Morgan flew W106 on several occasions; on September 2,1953, he took W106 for its first flight following repairs to damage caused by undercarriage failure at Farnborough the previous November.
The tailwheel 510, a swept-wing development of the Attacker, first flew in December 1948 from Boscombe Down with Mike Lithgow at the helm. In 1950 it was modified for deck landing trials and on November 8 Royal Navy pilot Lt J. Elliot made the first landing on HMS Illustrious, with another 11 landings and take-offs being achieved that day. It made its last flight on January 14, 1955. It later became an exhibit at the RAF Colerne, St Athan and Cosford museums, being allotted to the Fleet Air Arm Museum in 1989.
ABOVE Supermarine 510 W1O6 in one piece again at the Fleet Air Arm Museum's Cobham Hall storage centre at Yeovilton in January.